BOOK ONLINE IN SECONDS!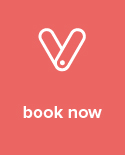 We have made it easier for our clients to schedule and change their own appointments!!! Once you complete the online booking process YOU WILL RECEIVE A CONFIRMATION EMAIL WITH APPOINTMENT DETAILS, INSTRUCTIONS & LOCATION ADDRESS. If you would like to request an appointment outside of the normal business hours listed, you may request an "off hours appointment" by texting 816-726-9007.
*Vagaro also offers an app for easy access from a smart phone.